Clearfield County League on Social Services is now a Pennsylvania Early Learning Resource Center for Region 2 serving Cameron, Clarion, Clearfield, Elk, Forest, Jefferson, McKean, Potter and Warren Counties.
ELRCs provide a single point-of-contact for families, early learning service providers, and communities to gain information and access services that support high-quality child care and early learning programs. This state and federal investment in Pennsylvania's working families enables parents to maintain employment while creating opportunities for their children to develop and learn to their fullest potential.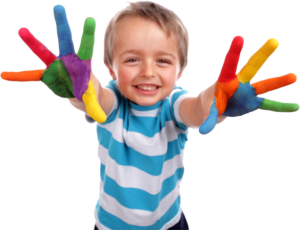 Through the ELRC, child care professionals can obtain support in building quality outcomes for children by working with quality coaches to achieve Keystone STAR 3 and 4 status, building connections with community partners, and supporting children and families in accessing additional services, such as PA Pre-K Counts, Head Start, home-visiting, and Early Intervention.
The Region 2 ELRC provides assistance to parents with childcare needs, subsidies that helps eligible families pay for childcare, and acts as a resource and referral in helping parents locate a child care service provider.  Additionally, we provide consumer education about quality child care.
The subsidized child care program helps low-income families pay for childcare needs.  Those who meet the guidelines receive payment assistance through ELRC for child care services.  Guidelines are as follows:
You must live in Pennsylvania
You must apply in your region of residency
Meet income guidelines for your family size
Work 20 or more hours a week – or-
Work 10 hours and go to school or train for 10 hours a week
The child who needs care must be a citizen of the United States or an alien lawfully admitted for permanent residency

The annual income for a family to be eligible to receive child care assistance through ELRC, must meet the Federal Poverty Income Guidelines:
Family Size
Maximum Yearly
Family Income
2
$32,920
3
$41,560
4
$50,200
5
$58,840
6
$67,480
(Note: The above information provides only general guidelines. Other conditions may apply. Please see the Early Learning Resource Center website for complete details.)
You must submit an application to the Early Learning Resource Center office to see if you meet the guidelines for the subsidized child care program.  All applications will require verification of employment, income, address, photo ID, family composition, and training if applicable.
Families receiving cash benefits such as TANF, SNAP, or General Assistance from the County Assistance Office may be eligible for childcare. This determination is made by your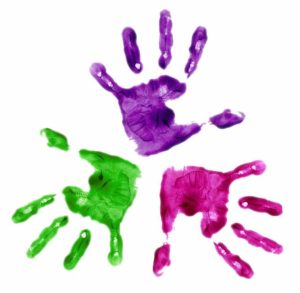 local County Assistance Office.  Teen parents wishing to continue their education may also be eligible for this program.  Teens are not required to be employed, but classroom attendance is required.
For questions about the Child Care Works program, please contact the Region 2 ELRC at (814) 765-1546, toll-free at (800) 442-5807, or by calling the PA Helpline at (800) 4-PA-KIDS.
The Early Learning Resource Center for Region 2 offers a variety of free information about choosing quality child care.  The following are types of child care providers in Pennsylvania, according to Department of Human Services (DHS) standards:
Child Care Center is DHS certified with a maximum number of children based on state regulations
Group Child Care Home (GCCH) is DHS certified with a maximum of 12 children unrelated to the child care provider
Family Child Care Home (FCCH) is DHS Certified with a maximum of 6 children unrelated to the child care provider
Relative Child Care is unregulated by DHS with more than 3 children meeting the Federal definition of a child related to the provider. These individuals must comply with health and safety standards outlined in the agreement if participating in the subsidized child care program, along with proper clearances and completion of a Mandated Reporter Course.
The Region 2 ELRC serving Cameron, Clarion, Clearfield, Elk, Forest, Jefferson, McKean, Potter and Warren Counties can provide a list of DHS certified child care providers based on parent criteria, such as type of care, age of child, location, or special needs.  You can also search for child care providers online at www.findchildcare.pa.gov
Child care referrals will be provided to you, but at no time will a program be recommended.  Our goal is to provide a parent/caretaker with the tools to choose a quality program that suits the family's needs.